This mod isn't real, This is an April Fools Joke.
This is my private THAW Mod
Ive finaly decided to release it bcuz so many ppl were asking 4 it
Code: Select all
Itz Features (wowza lotza feats :D):
Removed Story Mode and Classic Mode
Removed Online Multiplayer Mode
Added local 3-Player and 4-Player modes
Added chat ability in 2-Player 3-Player and 4-player modes
Added Zeke and Luther as playable skaters
Added 80's Tony Hawk and 70's Tony Alva as playable skaters
Added THUG1 and THUG2 Tony Hawks as playable skaters (Useable by pressing the "change appearance" button after chosen Tony Hawk as skater)
Added Spider-Man as a playable skater (In Spider-Man mode ONLY! :P)
Added Rainbow Hair as a CAS Item for both male and female CASes
Added all dex from THPS1-THP8 (almost a thousand decks to choose! XD)
Added Spider-Man Mode (Unlimited Wallruns and NO SKATEBOARDING OR BMXing instead just ass kicking supervillians :D)
Added Create-A-Goal Mode
Added Create-A-Deck Mode
Removed focus mode
Added Speed Boost
no-clip yes-clip and flying modes
time of day adjust
vehicles from THUG1 and THUG2 (sum only worx in certin lvls)
dance mode in santa montana lvl (scuse me, wat waz it agen? i 4git im dumb @ engrish)
jack-off manual and grind trix (took me super long time to port dick model nd anime)
Includes every feature from THE-MOD
Replaced Options menu with new fixed options menu with password (bcuz noobs can eff up da game wit it)
Merge Menu (u can evn merge all story mode lvls @ once (requires super powerful pc 2 do without lag) :D)
Enhances all level textures in HD (took me 3 months to change dem all)
Added the following cam hacks
- free cam
- first-person cam
- second-person cam
- up-down 2D like cam
- ortho cam
- ortho cam that doesn't change angle like GBA THPSes
And the best for last
THUG2 LEVELS AND COLLECTORS EDITION LEVELS IN THAW PC!!!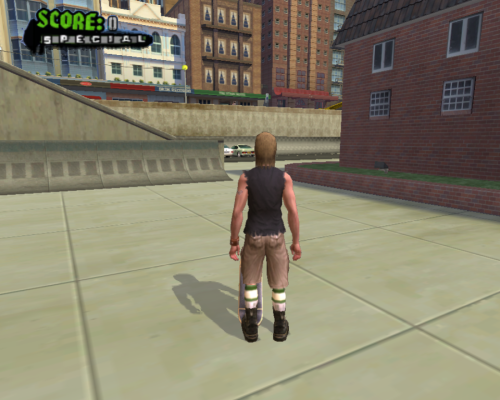 Download:
http://www.mediafire.com/download/fqqy255z54soqab/THAW_MegaMod.zip